WHY CHOOSE M.LARGE?
M. Large have been specialists in Tree Surveys for many years and have developed a detailed and extensive knowledge of the local planning process and of the unique tree health and landscape history pertaining to Northern Ireland.
With our fully qualified and highly experienced Arboriculturalist teams in-house we are confident that we can provide the best Tree Consultancy and Tree Survey services available.
We provide a comprehensive, efficient and reliable service covering all aspects of Arboriculture from tree surveys, ecology reports and woodland management to tree surgery operations and planting schemes. We utilise the latest in computer and survey technology to ensure efficiency and clarity in our reports, plans and consultations.
Our highly experienced and qualified team hold Degree level qualifications in Arboriculture, Horticulture, Forest Products Technology and Urban Forestry.
Our principle Arboriculturalist's Andrew Boe and Stephen Warren have 30 years accumulated experience of the arboriculture and forestry industries in Northern Ireland. The company has acted on behalf of the planning service for over 30 years and Andrew Boe, our lead consultant, has held the position of Principle Arboriculturalist to Planning service for 6 years and has represented the department at numerous planning appeals. Both Andrew and Stephen have acted as expert witnesses and consultants in complex hearings and court cases.  Our in house mapping technician/ surveyor, Ian Kidd can provide highly accurate tree location plans to support tree surveys and other documentation.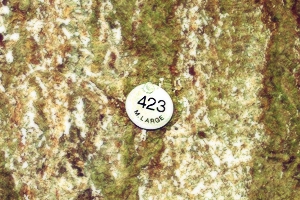 WHAT DO WE OFFER?
We can provide prompt and professional Tree Surveys in the following areas:
Site surveying & consultancy with regard to landscape & Arboricultural matters including work for the Northern Ireland Planning Service in relation to conservation areas.
Tree surveys/ site surveys for planning applications and appeals.
Tree health and condition reports including management recommendations.
Tree Preservation Order (TPO) advice including appeals and valuations.
Tree damage and accident reports for legal and insurance matters.
Planning
We provide market leading professional tree reports to BS 5837:2012 Trees in relation to design, demolition and construction – Recommendations.  These surveys are used to enable clients such as Local Council Planning Services, architects, property developers and homeowners to better assess or support planning applications and permissions.  Using our comprehensive knowledge of the planning and development sectors, both public and private, we provide visually engaging, accessible and intuitive reports, which can be used alongside accurate design drawings.
Health and safety
We can provide professional health and safety assessments of trees and tree populations enabling our clients to understand and manage any risk to and from their tree stocks.  These assessments can be customised to the needs of any client and situation.  Identification of any legal obligation with regards to Tree Preservation Orders (TPO), conservation areas, felling licenses and planning conditions is also provided as standard.
Home owners' advice
We can provide assessments of trees on properties for both home owner and prospective buyer.  It is often advised by lenders to have a tree survey carried out by a qualified arboricultural surveyor before purchase of a new home.  We can make recommendations in order to ensure that lending concerns are dealt with swiftly so the house purchase may proceed smoothly.
Even if you're not in the market for a new home, we are always available to assess the health and condition of your existing trees.  We offer straightforward advice and are not afraid to say when no remedial work is necessary.  Our survey reports can also be used as reference in cases where work is required but the trees are covered under a TPO.
WHO DO WE DO TREE SURVEY WORK FOR ?
 We offer a full range of tree surveys and consultancy services for:
Central and local government
Private and Public Estates
Local Authorities
Insurance Companies
Developers
Loss Adjusters
Structural / Civil Engineers
Surveyors
Architects
Building Designers
Land Agents
Planning Consultants
Solicitors
Ecological Surveys
Environmental Impact Assessment
If you require further information on our consultancy services call our team on +442890342838
Or download our brochure  : Arboriculture-Ecology-Services-Brochure.pdf (309 downloads)
Or