PLANT HIRE
M.Large have invested in a wide range of up to date plant and equipment which is all maintained in our own workshops by trained fitters. This equipment is available for general hire or to service contracts we undertake.
Service, Maintenance and Legislation
Our entire plant and service fleet is well maintained by our in house technicians and are all taxed, fully insured and regularly psv. All cranes and other lifting equipment are rigorously and regularly tested as required by Northern Ireland legislation. We have comprehensive logbooks on every piece of plant and machinery giving service histories, weekly usage and dates for insurance renewal etc. All plant and machinery used by M.Large Tree Services Ltd is compliant with current Health & Safety standards and is regularly audited in line with these.
The company is the holder of a Waste Carriers Licence and also a Road Freight Licence both managed by our Transport Manager and Certificate of Professional Competence Holder. Our vehicle insurance fully covers hiring to third parties under Hire & Reward' and the total replacement value of our fleet of plant is in excess of £2 million.
CRANE HIRE
We also carry out specialist machinery movement for local blue chip customers. We can lift up to 18 tonnes and transport it using our latest truck mounted Hiab and low loader. Unlike mobile cranes, Hiab require the minimum of headroom and can operate in very confined spaces. This truck can go inside factories, with only 5 metres of headroom, to lift heavy machinery and carry them outside for onward transportation.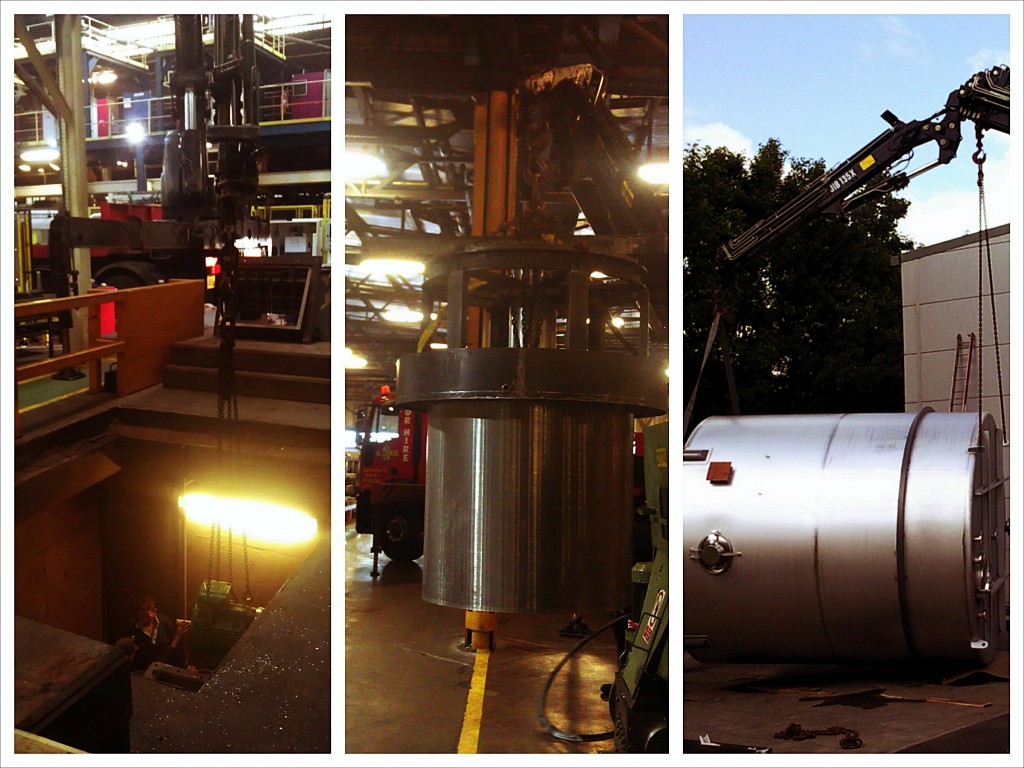 In the construction sector it is possible to reach into partially constructed buildings to place pre-cast stairs, floors and other heavy items.
Equipment available includes an ERF 330, and our newest truck an Iveco Truck Mounted Hiab with Low Loader and fly jib for extra reach and manoeuvrability.
Total reach of the HIAB 700XSHiPro with fly jib is around 28m.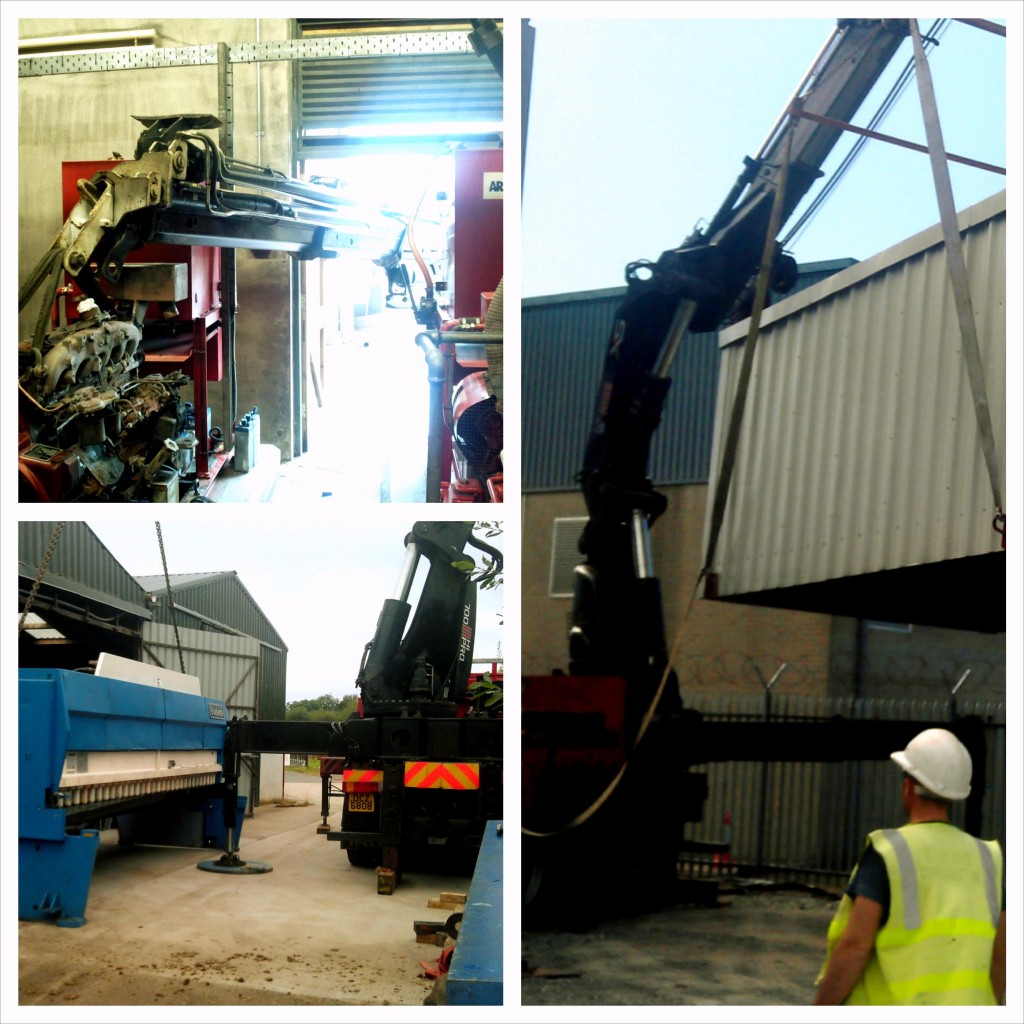 When used with its trailer low loader, the truck is ideal for recovering crashed or broken down vehicles and plant. It can lift a 7 ' 8 ton tractor unit from a field straight onto the trailer and be away in minutes. A large saloon car can be picked up from almost 28m away! Disabled plant which cannot be driven, can be lifted and taken away for repairs.
REAL COST SAVINGS
Cost savings for hiring truck mounted cranes are realised in that you only pay for one unit instead of the usual mobile and lorry not to mention the logistical and resource problems of liasing with two equipment suppliers.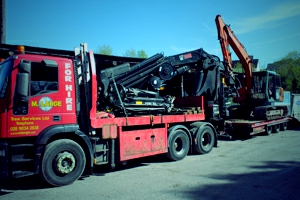 Our hire cranes are radio remotely-controlled which means the driver is free to operate it from anywhere, giving it more versatility than ever.
Consider your project and ask if hiring a crane from M.Large would make it faster, easier and in most cases cheaper!