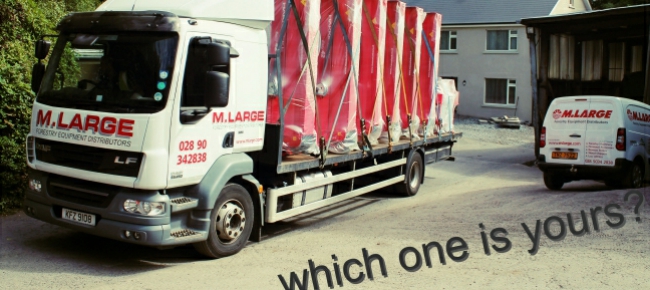 Back in March of this year we wrote a post about the FFIS (Farming & Forestry Improvement Scheme) grant scheme and the current round of funding.
To serve as a brief reminder here is a link to the original article.
The round 3 of funding closed for applications in April 2014 and allowing a few months for application paperwork processing and funding payments, we are happy to see that this scheme must be helping our customers and dealers out.
This photo from yesterday shows a (rather packed!) shipment of Hakki Pilke firewood processors going to customers and dealers with the financial assistance afforded by the scheme.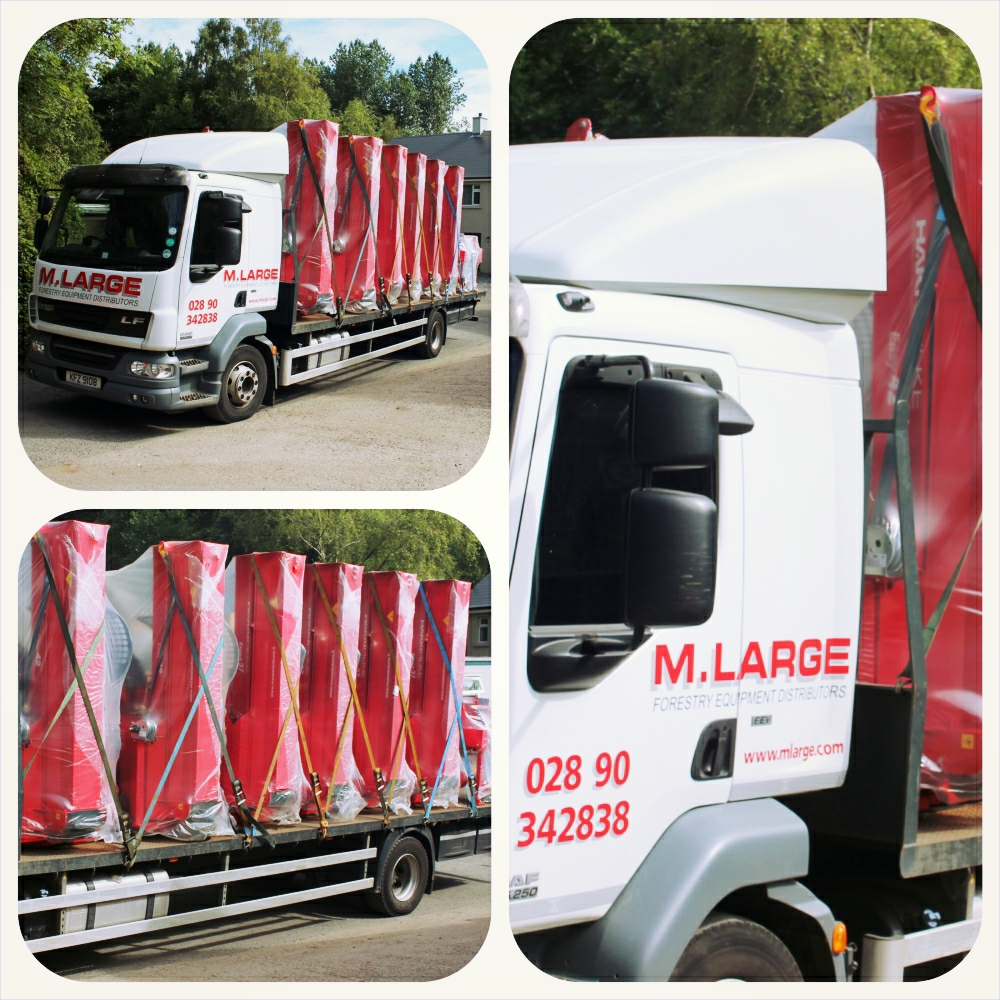 It gives us a great sense of pride that we are playing our part in helping our farming, agricultural and forestry industry clients to maximise their potential with machinery to diversify, improve, quicken and expand their firewood sales operations.
If you want to find out how adding firewood sales can impact your farming business talk to us on +442890 342838 or contact us online and we'll be happy to advise you.
For a full list of our machinery visit our machinery shop.
http://demo.mlarge.com/wp-content/uploads/2017/01/mlarge-logo.png
0
0
clive
http://demo.mlarge.com/wp-content/uploads/2017/01/mlarge-logo.png
clive
2014-07-23 12:02:07
2017-02-14 10:41:58
FFIS orders coming in thick n fast