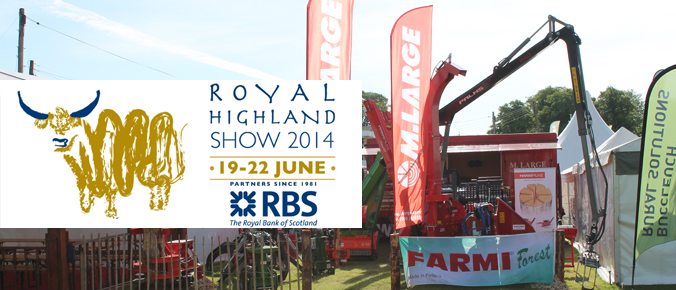 Well…we're back from another successful showcase at the Royal Highland Show in Ingleston, Edinburgh.
The good weather meant a steady flow of visitors to the show and there was plenty of interest garnered at the demonstrations.
For us the highlights were the reactions and interest received in the newly improved and branded Scorpion 440 tree shear and the new Palms models with their updated 2 tone livery.
It is also very interesting, essential in fact, for us to hear the real life stories, concerns and wish lists of our customers, and as ever we'll take it on board in order to provide better service and enhanced ranges of useful time saving equipment.
We are pleased to show a gallery of photos of M.Large's stands and machines at the Royal Highland Show 2014.
Click on the "i" button to see details/descriptions (where present) of each photo.
Click on the FS button to see the images full screen.
Click on the SL button to see a slideshow.
http://demo.mlarge.com/wp-content/uploads/2017/01/mlarge-logo.png
0
0
clive
http://demo.mlarge.com/wp-content/uploads/2017/01/mlarge-logo.png
clive
2014-06-25 11:50:25
2017-02-14 10:42:13
ROYAL HIGHLAND SHOW 2014