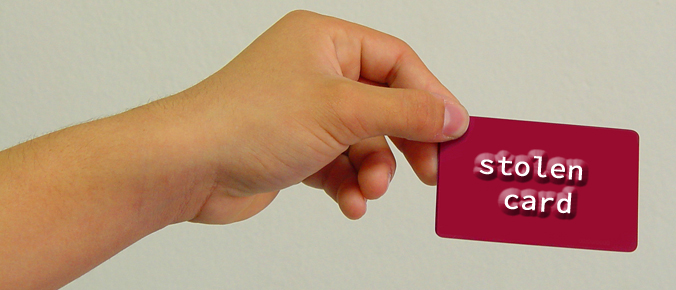 Hello Everyone,
We have been told of a card purchase scam that is going on, they try to buy goods via credit card, then when goods are received, the credit card payment is stopped.
This has happened to a number of local companies within our local Newtownabbey/Co.Antrim area, in relation to purchasing various items, so please be aware.
Tell tale signs include:
They are in most cases not interested in negotiating on quoted prices.
They will insist on making payment over the phone with credit card.
They will give a mobile number only –  never a landline.
They will sometimes say that they are acting as an "agent" or "middle man" for the actual buyer – thereby attempting to avoid giving personal details.
They may have holes in their story ( in one case they said they were a private buyer, yet when asked for a delivery address gave a business unit address.)
They will ask to send in their own courier.
They will request and even insist on no paperwork being produced or sent.
If you are contacted by a buyer who matches any of the above or additional unusual behaviours, you should consider the risks of dealing with them and if in any doubt, contact the police.
We hope this helps to spread the word and reduce the opportunities for scamming and defrauding hard working local businesses.
http://demo.mlarge.com/wp-content/uploads/2017/01/mlarge-logo.png
0
0
clive
http://demo.mlarge.com/wp-content/uploads/2017/01/mlarge-logo.png
clive
2014-05-29 11:46:53
2017-02-14 10:50:15
SCAM WARNING