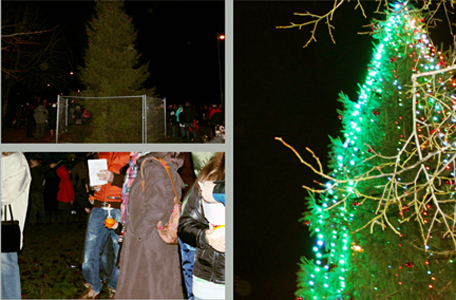 We were delighted to be able to attend the annual Christmas light switch on at Ballyrobert village in our own Co.Antrim.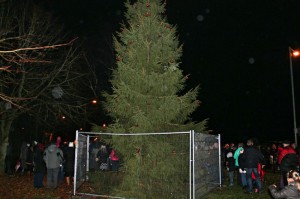 The event literally brought the entire village out (and it was a wee touch wet too!) to celebrate the start of the festive season for the village.
Chairperson of the Ballyrobert Village Committee, Norman Lindsay had been in touch to say that unfortunately this year they did not have funding for a village Christmas tree, (and municipal ones like this don't come cheap!)
Having helped Ballyrobert in the past, Norman had made contact to see if we could organise something again this year. The boss said that again, we would and it was a pleasure and a privilege to see how important a contribution it made to the community spirit. In addition to formally thanking M.Large at the event and drawing attention to our attendance at the event (blush!)  he also said to me afterwards…
" we are so grateful to Michael and everyone at M.Large for their help and are hopeful that by next year we may have access to some funding for the ongoing provision of our Christmas tree."
He went on to say, …
"this is such an important event, one of the only ones that year on year get's everyone out…."
and I have to admit with probably 250-300 people attending, there probably weren't many residents missing…so he's right!
Some held candles and traditional Christingles giving a sense of warmth and cheer on a chilly night.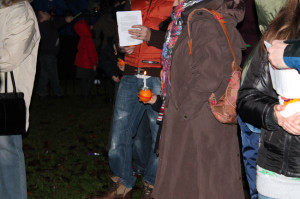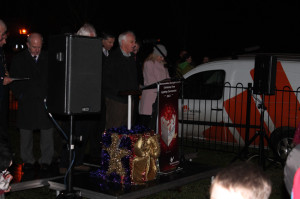 The event was traditional in style with members of the local clergy giving a short address and calling peoples attention to the traditional Christmas message through carols and prayers after which a short address was made by the invited dignitary, the Mayor of Newtownabbey (…. who informed attendees that apparently Santa Claus  is a Man United Supporter by the way!…that went down well with some of the children!)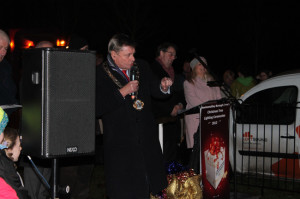 After the formal programme had finished, the lights were switched on and the tree took on a new lease of life.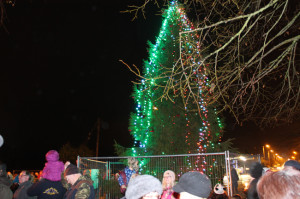 We think it looks great…well done Ballyrobert, good to see community spirit alive and well in tough times.
Oh yeah…then Santa arrived in a police car with screeching tyres and sirens blaring….but that's another story altogether.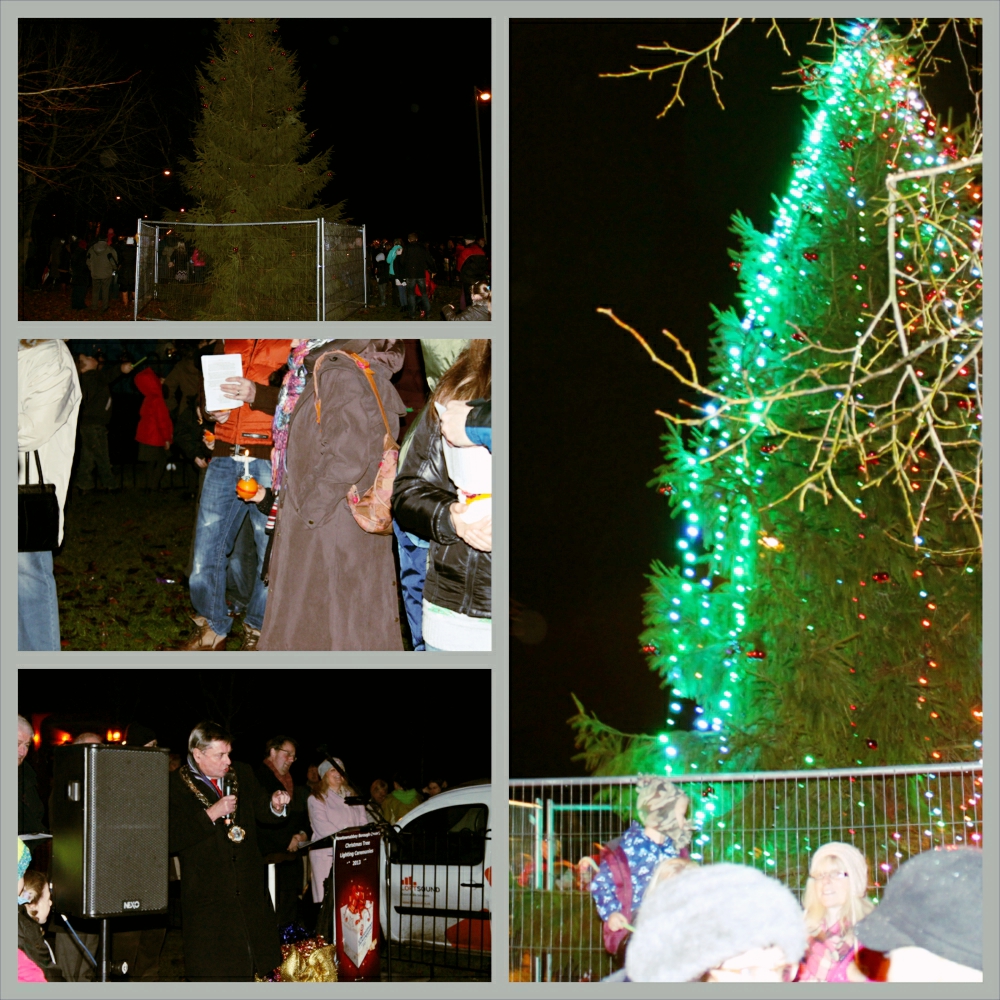 http://demo.mlarge.com/wp-content/uploads/2017/01/mlarge-logo.png
0
0
clive
http://demo.mlarge.com/wp-content/uploads/2017/01/mlarge-logo.png
clive
2013-11-29 10:27:21
2017-02-14 11:03:56
M.LARGE AT BALLYROBERT VILLAGE CHRISTMAS LIGHT SWITCH ON 2013